The first cash payment terminal in Iraq, serving tens of thousands of customers every day all over the country.
What is Kushok
Kushok is a type of self-service kiosk that is able to receive a bill payment in exchange for services. An example of this is buying phone top-up vouchers, where money is inserted, and a voucher is printed for you without having you interact with a cashier employee. The advantage of this is that this streamlined process allows companies to allocate their resources elsewhere while still being able to service a customer's needs on their own terms.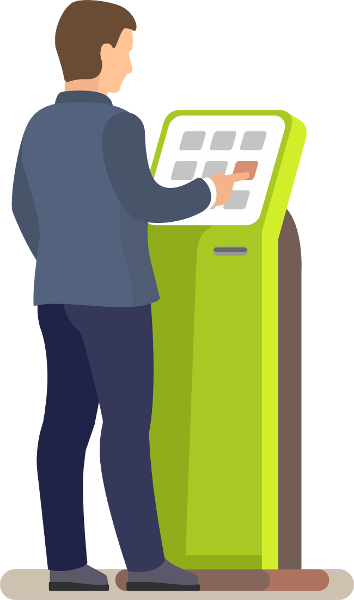 Elegant Design
Kushok comes in several colors and designs and fits nicely indoor or outdoor.
Easy To Use
Using Kushok is as easy as using your smart phone. With large touch screen and multiple languages, anyone can use Kushok with no technical assistance.
Country Wide Network
Kushoks are available in all major cities and can be found at many retail stores.
Competitive Prices
Kushok makes it possible for vendors to sell their services at their list price.
Fast Grouth Rate
At Kushok, we continuously add new services on regular bases.

24/7 Support
All our kiosks are covered with 24/7 phone and on-site support.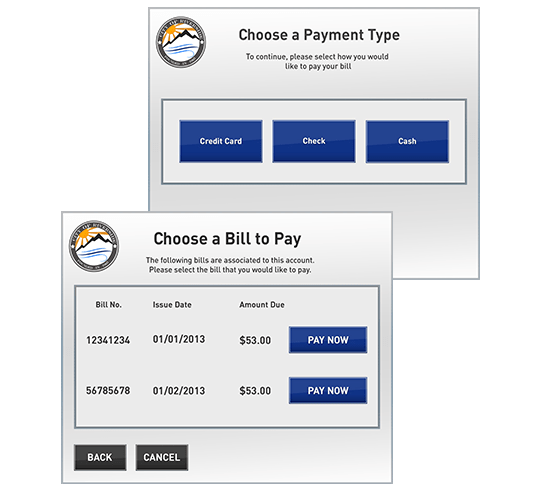 Modular Application Design
Kushok's Application Development Team delivers licensable program modules for virtually all key Bill Payment system transaction requirements. This rich code library provides turnkey development elements, reducing development costs. The remaining customization is focused on customer-specific API integration, user flow content, branding, and incremental feature additions.
Top-up & Bill Payment
Kushok offers customized kiosk solutions that bring customers the convenience of making self-service payments at any time of day. Its indoor and outdoor top-up solutions make it possible to complete direct top-ups, mobile phone debits and direct deposits, and to purchase gift cards, SIM cards and phone cards.