Introducing SAS Radius 4
Since its first release 8 years ago, SAS Radius has evolved to meet the needs of internet service providers and their subscribers. SAS4 brings tons of new features. And with its monthly update cycle, we guarantee that reported bug fixed and feature request will get added in no time.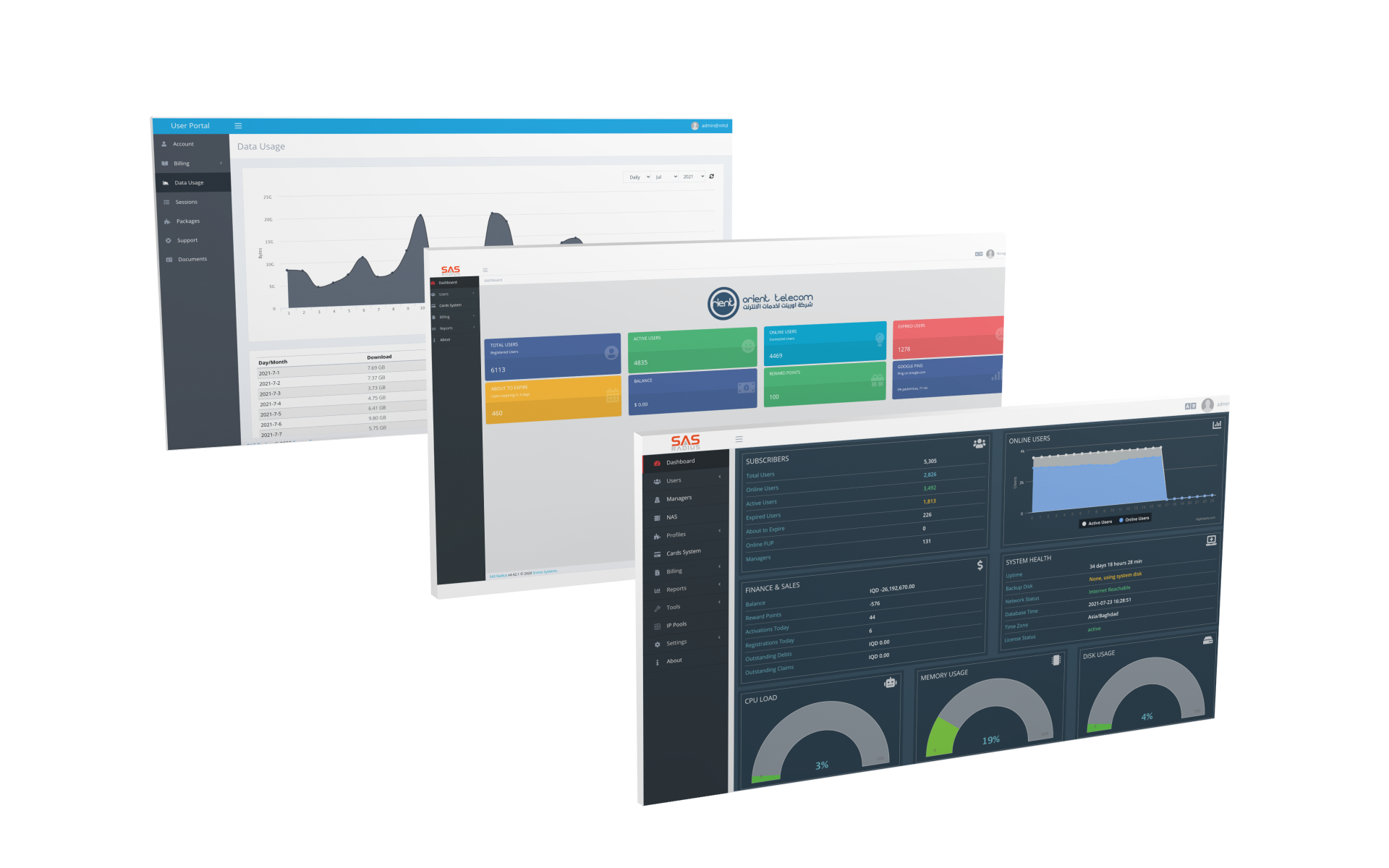 All-In-One
A single solution to manage your users, resellers and handling AAA.
API driven
The software backend works independently from the user interface, making it possible to create custom user experiences and mobile apps.
Documentation
We have prepared good documentation for our software! 
Easy to Install
Our ISO installer will automate the installation process and get you up and running in just 10 minutes.
Secure
We perform periodic analysis on our software packages and keep them up to date with latest security patches. 

Professional Support
We are ready to help in solving your problem during the day and night, just create a ticket.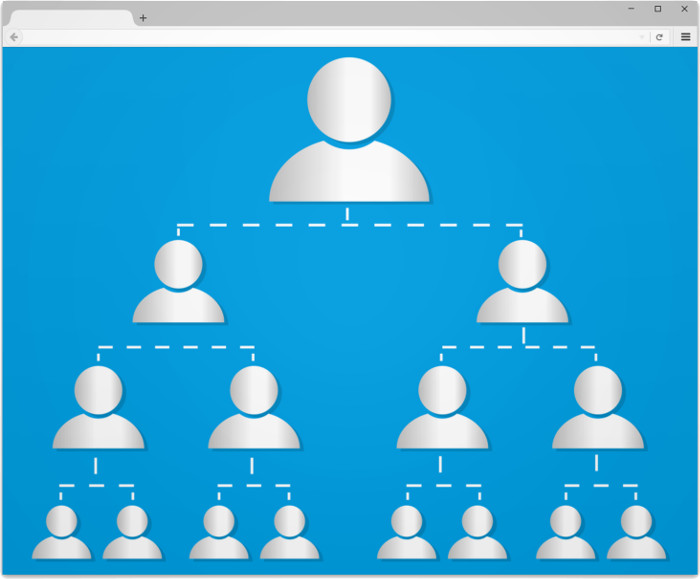 Hierarchy Management
SAS Radius supports an extensive management methods to enable the administrator to break users among managers and their sub-managers. We made it in such a way in which you can make an infinite tree of managers and resellers.
Reports & Charts
SAS4 includes a wide range of various charts that will represent your system status-quo of users, managers and financial reports; being readily available a click away.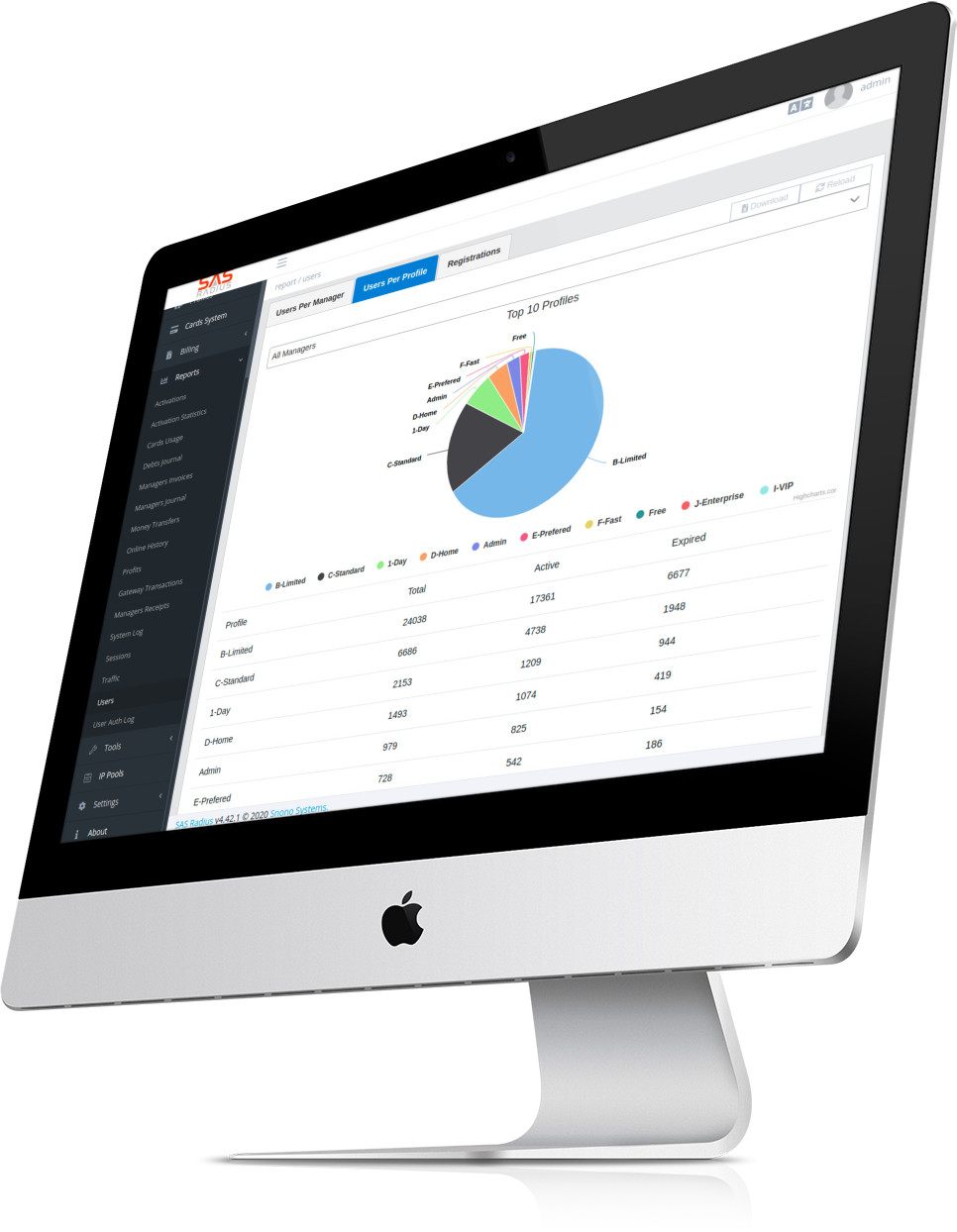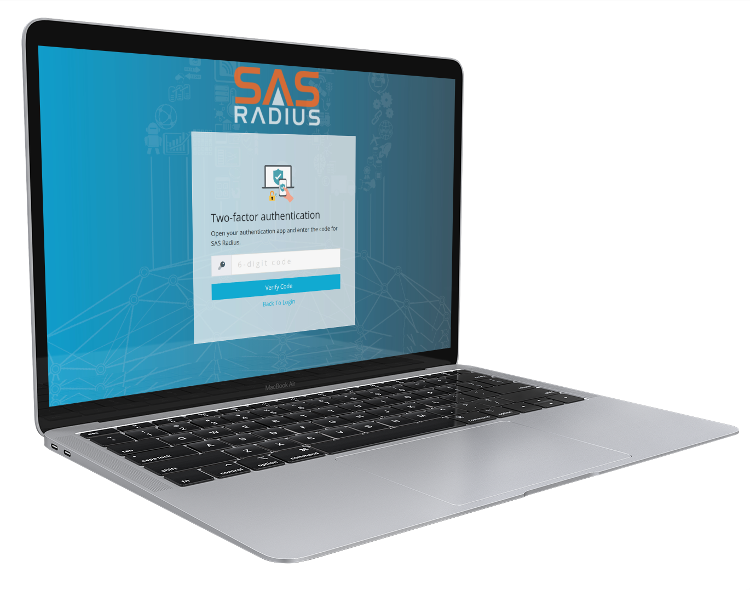 Two-Factor Authentication
Two-factor authentication is an extra layer of security for your SAS4 designed to ensure that you're the only person who can access your account, even if someone knows your password.
pricing
Affordable Plans For Every ISP

Limited to 50 users

No technical support

Online Updates
Up to 500 Users

Email Support

Online Updates
Up to 1000 Users

Email & Phone Support

Online Updates
Up to 2000 Users

Email & Phone Support

Online Updates
Limited to 5000 users

Email & Phone Support

Online Updates
Up to 10,000 Users

Email Support

Online Updates
Unlimited

Users

Email & Phone Support

Online Updates
download
Files & Documents
SAS 4 Latest Version
Recommended for all ISPs
SAS 3
Not maintained anymore.
SAS 4 Installation Manual