Use the expertise and deep tech background of the best minds at Snono Systems to create a comprehensive IT strategy for a digital and technological transformation of your organization that goes in line with your business objectives. Our strategic IT consulting will help you automate and digitalise operations, optimise the software portfolio, and implement the latest technologies.

OUR IT CONSULTING SERVICES
We offer IT consulting services that will help you improve your software architecture, create a tech-driven digital strategy, and improve operations by optimising your software portfolio. Our software engineers will finish your digital transformation journey through careful planning and effective execution of the outlined IT strategy.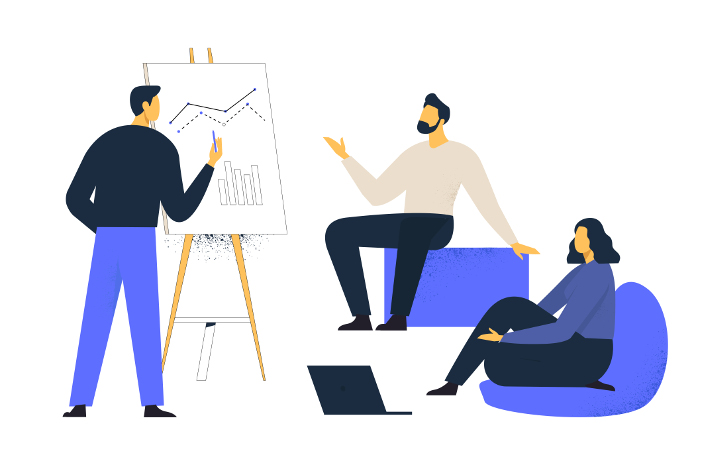 ENTERPRISE ARCHITECTURE ADVISORY
Our Enterprise Architecture experts can help you make the transition from outdated and ineffective IT delivery systems and architectures to a cloud-based infrastructure that streamlines delivery and allows for implementation of new technologies into your software strategy.
IT STRATEGY CONSULTING & NEW TECH
Today, you need to ensure the consistent delivery of high-quality IT products and services for your enterprise workflow and your customers. You also need to implement new technologies to stay competitive and meet the demands of modern users. Our IT solutions consulting will help your strike the balance between these two objectives, ensuring they don't conflict between one another.
SOFTWARE PORTOFOLIO CONSULTING
Our IT consulting advisors will conduct a deep analysis of how your business and employees use your existing enterprise software, as well as of your enterprise mobile strategy. Then, they will provide suggestions for the required changes, new developments, and integration of third-party solutions to remove the existing roadblocks.
Not happy with the current state of your systems? Request our IT consulting services now.
OUR IT CONSULTING PROCESS
For more than 10 years now Snono Systems has been helping organizations of different scales and structures to improve and modernize their IT strategies. Some of our IT experts have worked in the industry for over fifteen years. This has allowed us to craft an effective approach to IT consulting that enables us to deliver maximum benefit in the shortest time.
Our IT consulting advisors study your existing software solutions and the ways in which your employees use them, identifying problems in workflows and automation.
The advisors design a roadmap and strategy that will help your business leverage the latest technologies and de-clutter your software infrastructure. Then, they set software and employee KPIs.
Impactful IT consulting services rely on collaboration between the client and the IT consulting company. Our experts will closely analyse your workflows, tracking the performance to discover the pain points. Our software engineers will then eliminate the impeding elements.
After completing the initially set goals, our IT consulting advisors and software engineers recommend steps for future improvements, as well as assist with implementing them.
talk to us
Let's get in touch